Rootsy & Radical Americana Music
Hannah Frank Group is an inventive folk/roots bands featuring jaw-dropping guitar, modern percussion, rootsy groove and wild lyrics.
Featuring Meg Thomas (Percussion), Victor Sanders (Guitar) and Ben E. Miller (Bass), and Hannah Frank (Guitar and Vocals). 
Hannah Frank Group has performed at Chicago's House of Blues and Mayne Stage venues, listening rooms, and festivals including Glenwood Avenue Arts Fest and Bucktown Garden Walk. Since 2012, many shows the band was a part of were presented by Chicago Acoustic Underground, including the 2-year run hosting "Singing for Your Supper" songwriter showcase as well as curating songwriter events at venues, conferences and recording studios. In addition to original tunes, various formats of the group have also presented "Tangled Up in Blues" a show including songs by Dylan as well as traditional blues material. The group has been featured on WLUW, WDCB and Chicago Music Guide; and in the Chicago Independent Songwriter Festival.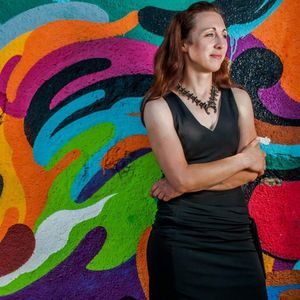 HEAR THE BAND JUST PRESS PLAY!
NEW MUSIC TO...LOVE
7-inch VINYL 45 RPM RECORD
COMES LOVE
Stepping beyond folk/roots for a dash of jazz: This rare recording features Hannah Frank alongside top blues and jazz players including Dennis Luxion (jazz piano) and Billy Flynn (blues guitar) plus Dean Haas (drums) and Ben E. Miller (bass), singing "Comes Love" and "Walkin' After Midnight.'" 
This single is released on Random Chance Records (NYC). 
SHOWS: CURRENTLY ON HOLD - STAY TUNED
STORIES BEHIND THE LYRICS
"Mad Girl's Diary" was inspired by the Ozzie Osbourne song "Mad Man's Diary" and ska.


SAY HELLO TO THE BAND!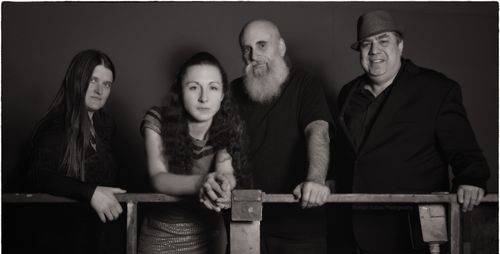 Hannah Frank Group: Meg Thomas (percussion), Hannah Frank (guitar, vocals, songwriting), Victor Sanders (guitar), Ben E. Miller (bass). The band can also feature special guests.